Pressure Pumping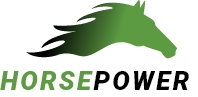 At GO Wireline Pressure Pumping, we feature 2,250 HP triplex pumps and 15k test pumps to cover all well servicing pressure pumping and testing needs. Our crews are dedicated pressure pumping professionals focused on service work, led by an experienced management team.
Our horse power is designed for the needs of the Bakken. We have pumps that do not have to be permitted for standard overweight conditions in the Bakken. Our pumps feature computerized systems that allow us to run multiple pumps in tandem, completing high volume, high pressure jobs safely and efficiently.
Our 15k Test Pumps are designed to accomplish a variety of pressure testing tasks. We provide charts or digital data of tests so customers can quickly go from testing to working. Our Test Pumps can also be used for holding backside pressure on frack jobs.

SERVICES
Wireline Pump Down
Toe Preps
Gel Sweeps
Well Flushes
Formation Floods
Chemicals
Acid Jobs
Coil Tubing Assists
Pipeline Services
Cleanouts/Drillouts